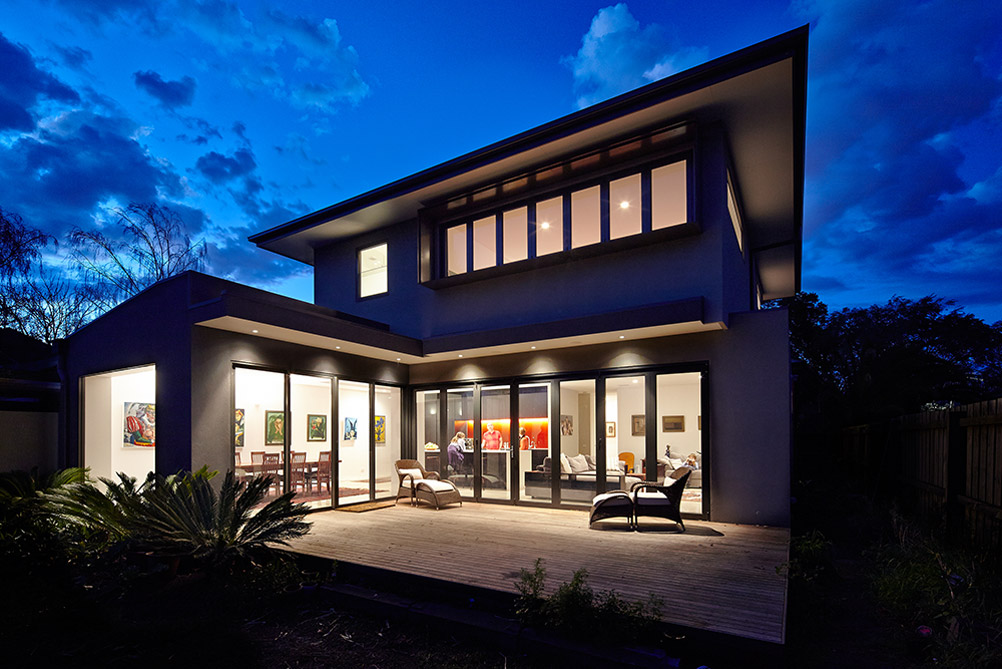 Things To Consider When Renovating or Building
When considering a property with the intention of building a new home or renovating an existing dwelling, the first thing that needs to be determined is whether the property is able to accommodate all of your spatial requirements.
Building a new home provides the greatest design flexibility as the layout is not limited by the existing floor plan. It is also generally more time and cost effective as there are no hidden surprises or expensive rectification works.
Renovating a period home, on the other hand, can be a great way to achieve a practically new home that combines the beauty of a restored period frontage with a contemporary addition that is more suited to today's living requirements.
Whatever the nature of your project, the following checklist will ensure that you make an informed decision on the suitability of the property for your home.
1. Town Planning
Before you start your project, it is important that you are aware of the approvals that will be required from local authorities, as well as the regulations that might affect your proposal.
Town Planning Regulations
These include ordinances such as zoning, overlays and rescode guidelines which control the character and extent of what can be built and what type of works require a town planning permit. They control things such as the character of the proposed home or addition, allowable site coverage, maximum building height and the setbacks required from boundaries. Where a town planning permit is required, this will increase the duration of the design stage (by between 3 to 6 months) and can affect the timeframe and cost of the project.
Planning Overlays
Heritage overlay – Streets in older suburbs tend to be lined with classical period dwellings which are protected by heritage overlays. The objective of these overlays is to retain and conserve all significant and contributory heritage places. And as such they can limit the nature, location and extent of the proposed alterations and additions that can be made to the existing dwelling, and whether the dwelling can be demolished. This is critical if you are intending to build a new home on the site.
Tree protection overlay – The location of protected trees can sometimes restrict where you can build on a site and could limit the potential for development.
Special building overlays – A property located within a flood prone area for example may require that the finished ground level be elevated above the designated flood level. This can affect the required height of the dwelling above natural ground level, and can potentially limit the viability and increase the cost of the project.
2. Existing Site Conditions
Orientation
While a north-facing rear yard is optimal, this will often add a premium to a purchase price. An architect is able to bring natural light into any property through the clever configuration of spaces, large panels of glass and the strategic positioning of skylights. This needs to be assessed on a property-by-property basis, as there may be other limiting factors such as large trees or adjoining buildings.
Natural light
Natural light is one of the most precious elements when it comes to well-being and the feel of a home. A property must have excellent access to natural light.
Services Within The Site
This item often goes unnoticed as some services are not physically located within an easement. For example, while more common in older areas, underground services running diagonally through the center of a site can restrict you from building over that part of the property.
Easements and Restrictive Covenants
An easement is a portion of the property which usually contains underground services. Generally an easement cannot be built over with permanent structures and this can therefore affect the space available for new building works. A restrictive covenant can restrict things such as the materials that must be used, the maximum building height, or the number of dwellings on a site.
Surrounding Properties
The built form that surrounds the property can also have a significant impact on what can be built, as planning controls will ensure that the existing amenity of adjoining properties is protected. For example, sensitive interfaces such as habitable room windows, north facing windows and secluded private open space require protection from overlooking and overshadowing. This can limit the location and extent of your proposed dwelling.
Vehicle Access
Does the site have vehicular access for off street parking? Is it possible to apply for a new crossover and create off street parking.
Lot Size
Is the property large enough to accommodate your spatial and functional requirements?
3. The Existing Dwelling (For Renovation Projects)
Existing Dwelling Condition
The majority of period homes are in excess of 100 years old and as such can be quite dilapidated. The selection of a suitable property for renovation should involve an assessment of the condition of the existing dwelling. And most importantly whether it requires any expensive rectification works. The condition of the existing dwelling can have a huge impact on the viability of your renovation project as it will determine whether a large proportion of your budget is exhausted on repairing the existing building. Things such as poor structural integrity (floor, wall, ceiling and roof structure), poor condition of finishes (ie. plaster and flooring), the presence of termites, the presence of asbestos, the presence of rising damp and inadequate sub-floor ventilation can potentially add hundreds of thousands of dollars to the project cost. We recommend that you arrange a building assessment to confirm any major building issues prior to purchasing a property or commencing a significant renovation project.
Existing Floor Plan Layout
Does the existing floor plan allow for ease of alteration and addition? Can the dwelling be added to without excessive structural reconfiguration costs?
Services
Illegally installed or inadequate services such as plumbing and electrical work can be both hazardous and costly to rectify. You should also consider how easily the existing services can be relocated within the existing structure. For example, a concrete slab is far more limiting than timber floor framing, as are solid brick walls more limiting than timber stud walls.
Chimneys
Whilst we all love a fireplace, existing chimneys can restrict the layout of the proposed renovation and can be expensive to remove. In heritage protected dwellings chimneys may be prohibited from being removed.
Conclusion
Any of the above items can potentially add significant cost to your project, and may deem the property unsuitable for development. For this reason, expert advice should be sought in the early stages of the process prior to purchasing a property or proceeding with the design. Once you have confirmed the suitability of the site, you can confidently work with your architect to design a home that meets all of your needs.
Create a Home You Love With Meraki. Meraki Creative is a Melbourne based architectural practice specialising in residential architecture and interior design. With over 20 years experience in the industry, our creative team will guide you through the entire building process from concept design to completion. Ensuring the highest quality outcome and protection of your valuable asset. We create beautiful homes that maximize space, light and value. Contact us to discuss your new home or renovation requirements.